Carpet Cleaning Services | Niagara County | Orleans County | Erie County
The Carpet Doctor of Western New York has been providing Orleans, Niagara and Erie counties with the following cleaning services since 1993.
---
The Carpet Doctor's technicians are trained to professionally disinfect and sanitize all surfaces. We use products that can kill 99.99 percent of all types of bacteria and viruses. 
We offer:
Carpet Cleaning – Residential & Commercial
Area Rug Cleaning
Duct Cleaning
Upholstery Cleaning
Tile & Grout Cleaning
Linoleum Cleaning
Mattress Cleaning
Stripping & Waxing
Concrete Floor Cleaning
Hardwood Floor Cleaning & Refinishing 
Watch our videos showing how we can make your carpets, rugs, upholstery, tile and grout look great!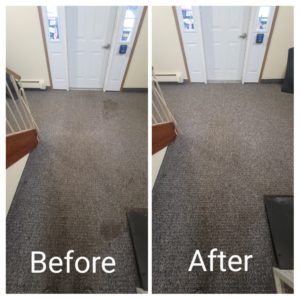 CARPET CLEANING
The Carpet Doctor of WNY offers safe non-toxic cleaning solutions for your home or business. We have been a family-owned and operated business serving the Western New York area since 1993.
The Carpet Doctor of Western New York offers truck mounted hot water extraction (often called steam cleaning ) for your carpet and upholstery. Steam Cleaning is the cleaning method recommended by most carpet manufacturers.
We also offer 'low moisture carpet cleaning' for special situations where steam cleaning may not be the ideal solution. Contact our office today to schedule your carpet cleaning appointment with Niagara County's carpet care specialists.
---
UPHOLSTERY CLEANING
Call the Upholstery Cleaning Experts at The Carpet Doctor. Don't trust your valuable upholstery to just anyone. Call the professionals at The Carpet Doctor. We are highly trained and experienced at cleaning even the most delicate of fabrics. Our safe yet effective cleaning process will leave your upholstery clean and fresh. Call The Carpet Doctor to schedule your upholstery cleaning appointment today.
---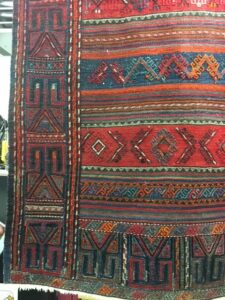 PICK UP AND DROP OFF AREA RUG CLEANING
The Carpet Doctor has a unique service for cleaning your area rugs! We offer pick up and drop off area rug cleaning at our Gasport shop location.  You can be sure that BOTH sides of your area rug are clean. We pick up your area rug or rugs for cleaning, then hang and dry them thoroughly. We then call you for a convenient time for them to be dropped off. Call us today to arrange for your area rugs to be cleaned! You can also arrange to drop off and pick up your rugs yourself if you prefer.
---
TILE AND GROUT CLEANING
The Carpet Doctor also offers Tile and Grout Cleaning to all of our friends and neighbors in Niagara County, Erie County and Orleans County. Our deep clean system will remove built up dirt and grime that is not removed during routine cleanings. In most cases we are able to restore your tile and grout to a 'like new' condition. Contact our office today to schedule your tile and grout cleaning appointment.
---
VCT STRIPPING & WAXING

The Carpet Doctor cleans linoleum floors too! We can surprise you with the results of a cleaning – take a look at our before and after photos of a linoleum floor that looks as good as new after it was cleaned. And we also can strip and wax your floors.
Want your linoleum floors to look great again? Contact our office today to schedule your linoleum cleaning or a stripping and waxing appointment.
---
HARDWOOD FLOOR CLEANING & REVITALIZATION
Cleaning your hardwood floors is essential to keeping them beautiful and protecting them from scratching and other damage. The Carpet Doctor offers professional hardwood floor cleaning at affordable prices. In addition to cleaning your hardwoods, The Carpet Doctor also can revitalize your floors, restoring the life and beauty that you want and expect. First, we clean your hardwood floor and then we apply a polyurethane based finish on it so you can enjoy the shine and luster of your flooring. Contact us to schedule your appointment for a cleaning or a cleaning with revitalization!
---
CONCRETE FLOOR CLEANING
Don't let the size of your concrete floor prevent you from keeping it clean. The Carpet Doctor can professionally clean your concrete floors and leave them ready to impress. Call us to learn more, get an estimate or to schedule an appointment to have your concrete flooring clean professionally by our trained and courteous staff. 
---
FLOOD AND WATER DAMAGE RESTORATION
The professionals from The Carpet Doctor use state-of-the-art moisture detection and water extraction equipment to make sure that your property is completely dry in as short a time as possible.
CALL  OR TEXT US at (716) 471-8406 TO SCHEDULE YOUR APPOINTMENT WITH THE CARPET DOCTOR OF WNY